Rooms
Jamaica Hotel offers you 33 rooms of high comfort equipped with mini-bar, air-conditioning system, cable and satellite TV, hair-dryers and phone with national and international dialing. Some of our rooms are connected, allowing to combine two rooms into a 4 person apartment, ideal for families with children or teenagers. For your comfort we also offer free parking, room and laundry service.

Rooms are equipped with air-conditioning system, high quality bed clothes and free personal care and hygiene items. You may request wake up call service at reception, where you may also find cribs at your disposal.

Free Wi-fi
All rooms have free wireless Internet connection.

32-inches LCD screens
The rooms have a 32" LCD screen with cable and satellite TV.

Air-conditioning system
The rooms have split air-conditioning system with remote.
Standard Double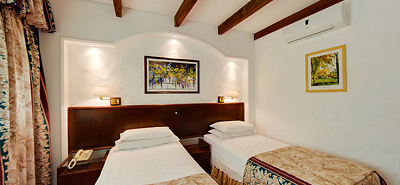 Air-conditioning system
Phone IDD
Wi-Fi Internet Connection
Mini-bar
220V Voltage
Ceiling fan
Cable and satellite TV
32" LCD TV
Sommier
Hair-dryer
High quality bed clothes
Room orientation: Back
Background music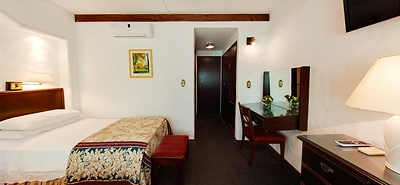 Superior Double
Air-conditioning system
Phone IDD
Wi-Fi Internet Connection
Mini-bar
220V Voltage
Cable and satellite TV
32" LCD TV
Sommier
Hair-dryer
High quality bed clothes
Room orientation: Front
Background music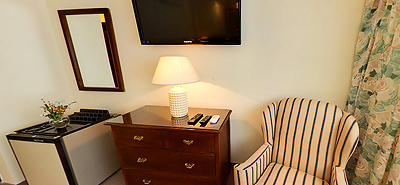 Premium Double
Air-conditioning system
Phone IDD
Wi-Fi Internet Connection
Mini-bar
220V Voltage
Bathroom with hydromassage
Cable and satellite TV
32" LCD TV
King size sommier
Hair-dryer
High quality bed clothes
Dresser
Room orientation: Front
Background music